Everybody please read this carefully. We'll start the Hyperdontia album pre-orders in a few hours, at 7pm BST, here on mesacounojo.com and Bandcamp.
There will be two different versions – a black vinyl and a swamp green vinyl. Unfortunately we're going to have to limit the green version to one copy per customer, there aren't a lot of them and I want everybody to have the chance to get one. Besides us, you'll only be able to find the green vinyl version via the band, Dark Descent Records, and Record Boy in Japan.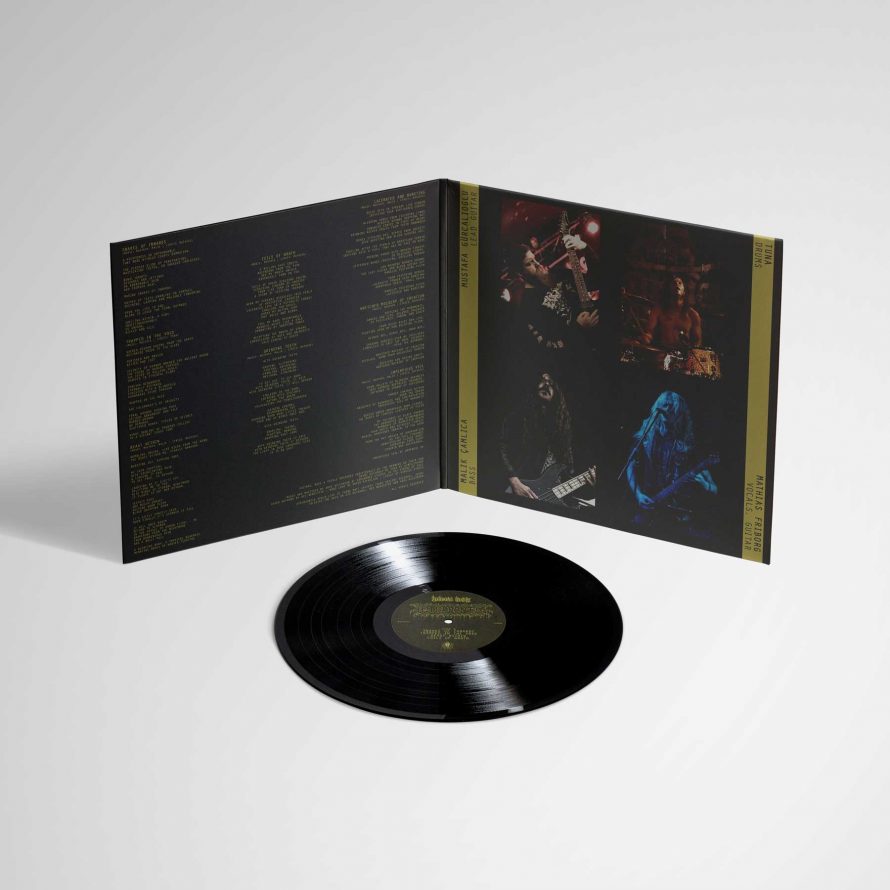 There's also two different T-shirts – a long sleeve and a short sleeve, both with back print, which you can see in the pictures. The prices for these T-shirts will be a little more than usual, I really hope you understand this guys, but the design contains a lot of colours so they're expensive to print. They will be Gildan shirts.
We're printing only the T-shirts that are pre-ordered within the next five weeks, after that we won't print them again.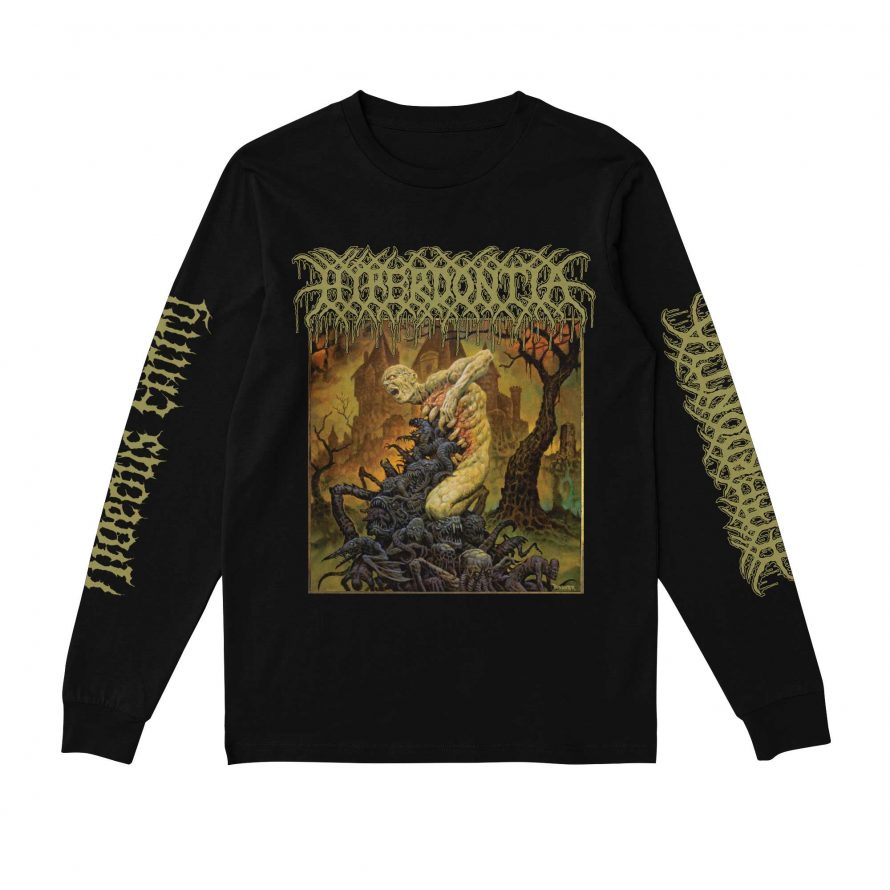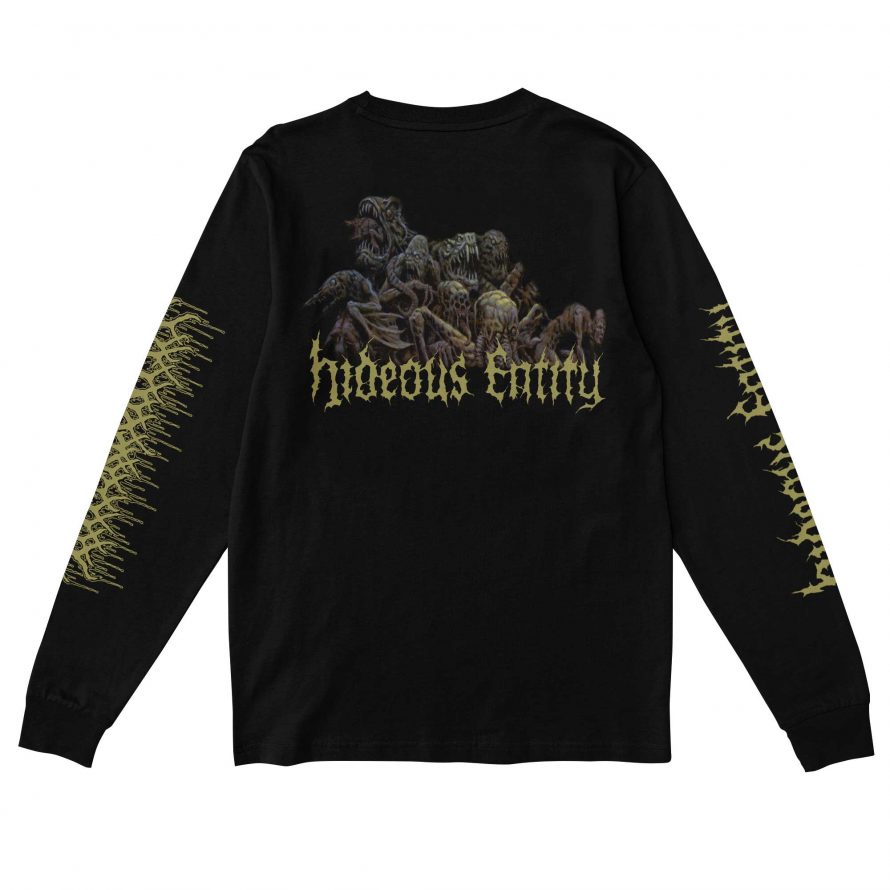 European customers: Please be aware that we will be shipping all the European pre-orders from the EU, *not* the UK, so you shouldn't worry about customs charges.
We'll hopefully start shipping the Hyperdontia orders a couple of days prior to the release date, 12th November.
The first track is streaming now! Hope that all of you like this record as much as I do.