We've been tidying up and have found a bunch of records and cassettes that have been sold out for some time – the Ulcerot 7'', the Hyperdontia 7'', the Cadaveribus tape and the Fleshrot tape. There are also some limited editions which include the Decomposed 2LP, the Mortal Wound / Gutless split LP, the Engulfed MLP, the Chaotian 12", the Cryptworm MLP, 2 x Undergang albums and the Anatomia LP.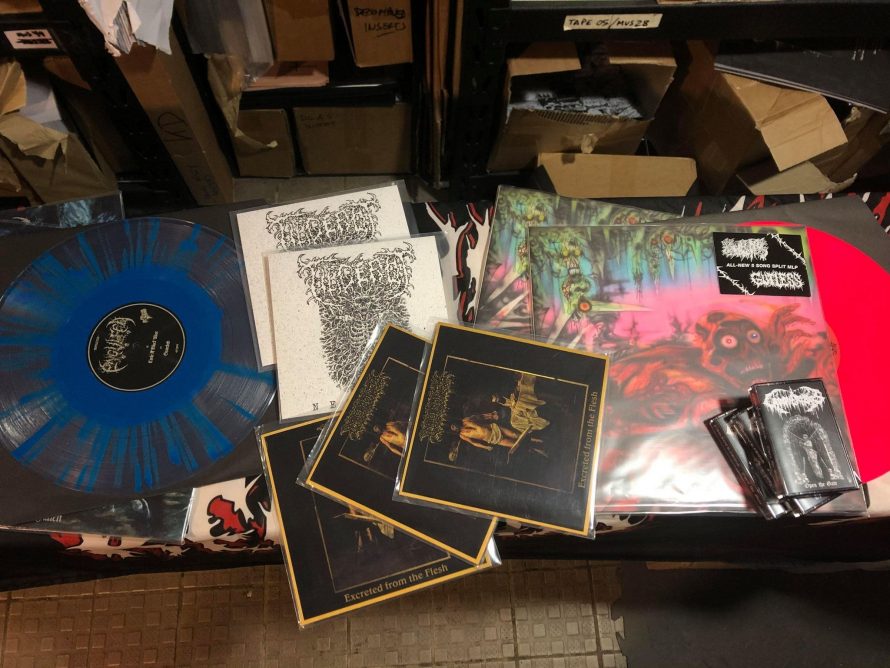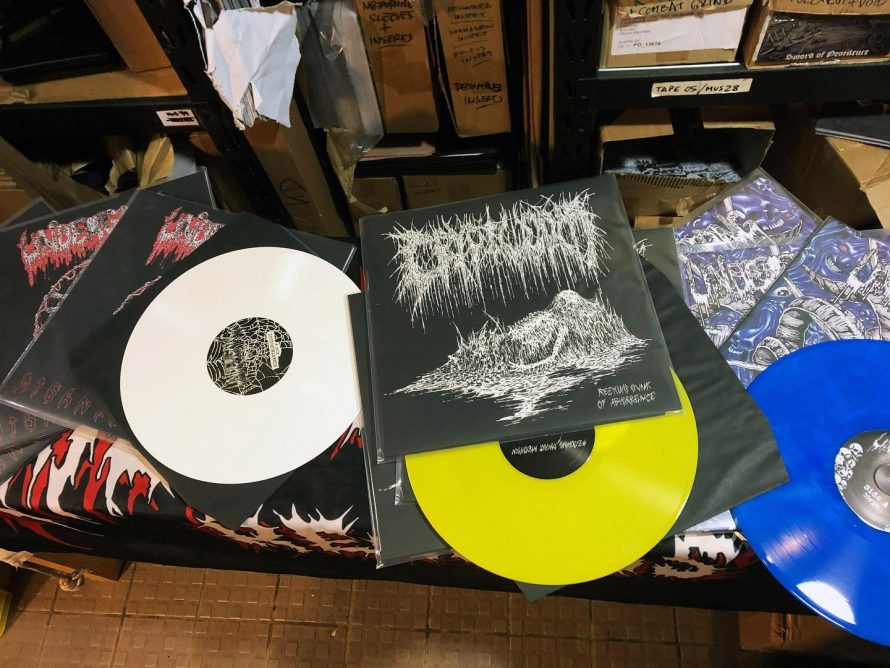 Listen to another track from the new Rothadás album over on GrizzlyButts, ahead of the pre-order. It'll be available on dark blue/black and classic black vinyl.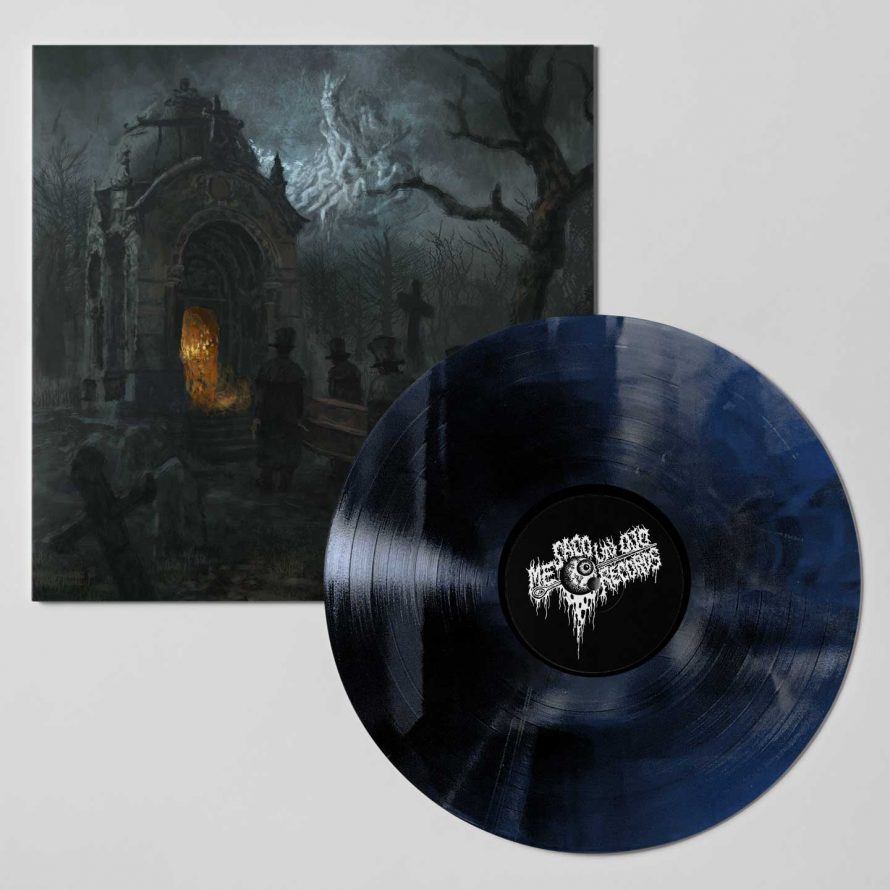 Finally – Gorephilia's 'In the Eye of Nothing' repress has arrived! We have another two different versions this time, the first is on clear with red splatter (pictured) and the other is on classic black vinyl.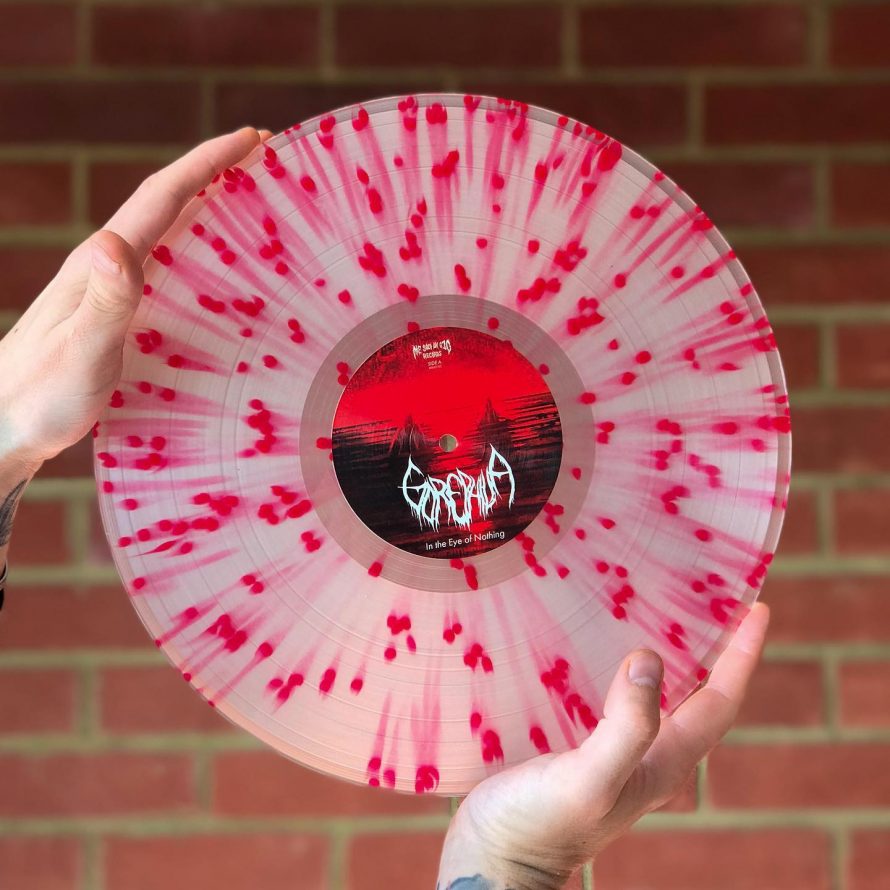 You can now listen to another track from the new Rothadás album over on Grizzly Butts ahead of the release, and finally, you can hear the title track from the upcoming Sulphurous album now!
The album will be out on vinyl through MSUO, on CD through Dark Descent Records and cassette via Desiccated Productions. The record will be available in two different versions: limited edition mint/aqua and classic black vinyl.
Artwork by Paolo Girardi. Recorded, mixed and mastered by Lasse at Ballade Studios in Copenhagen.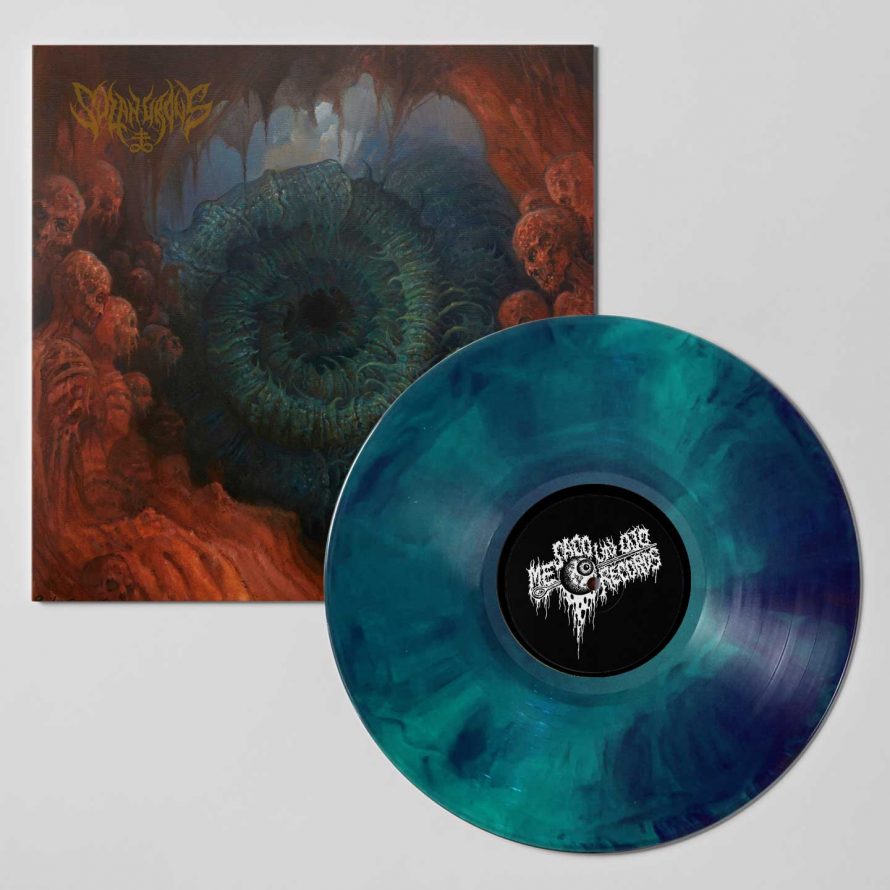 Everything will be up for sale on mesacounojo.com this Friday 10th September from 7pm BST, along with all the new MSUO releases.
Stay tuned for further updates to this post every day this week 💥