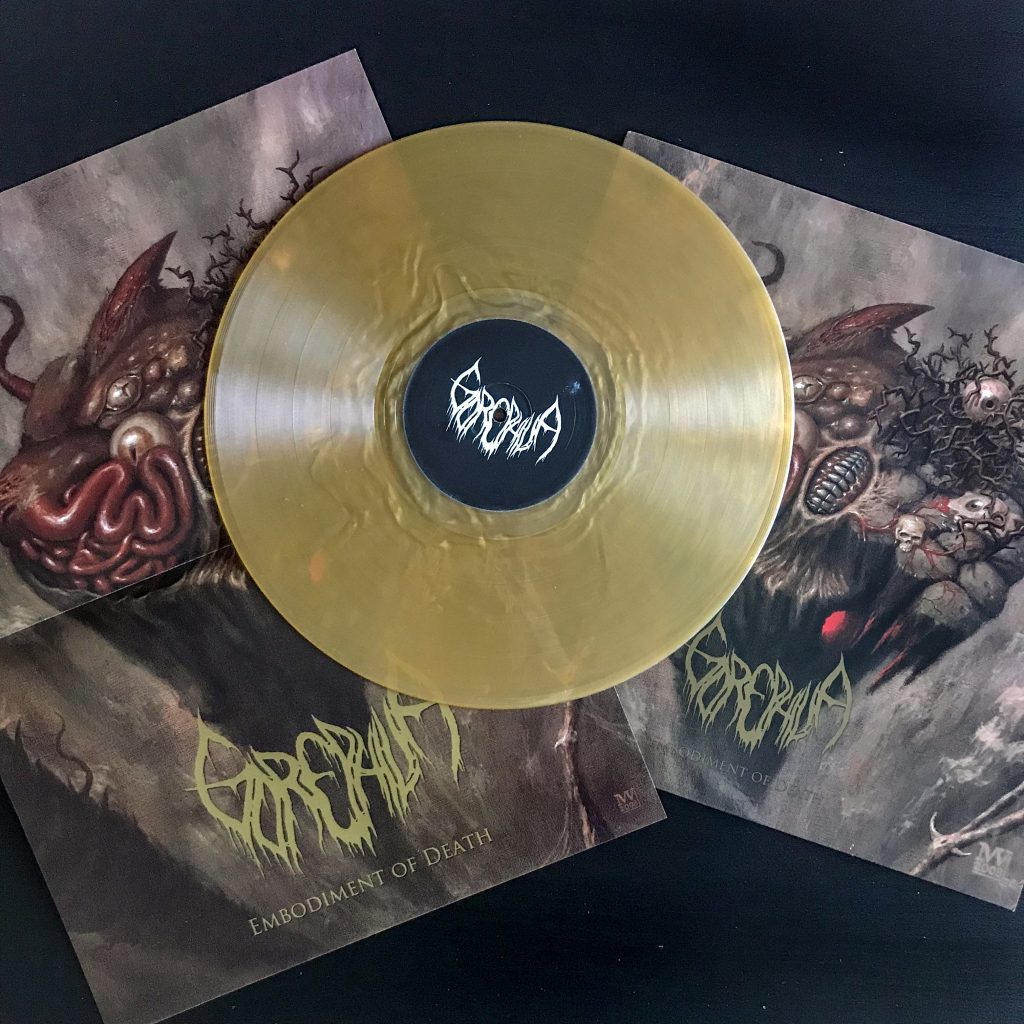 This is the Gorephilia Embodiment of Death repress. We have made fewer than 100 copies and half of them are already with the band. It will be up for sale at the same time as the repress of the Phrenelith LP and the Undergang/Gorephilia split 7". The first few copies come with a poster, but you'll need to get in quick because the poster is super limited.
This repress will be available exclusively from the MSUO web store, the band, and a few copies will be available via Dark Descent, you won't be able to find this record anywhere else.
Gorephilia's new album In The Eye of Nothing will be released by Me Saco Un Ojo Records on vinyl in October 2020.