London's heaviest metal record shop Crypt of the Wizard will be hosting fellow Spaniard and friend of MSUO, acclaimed metal photographer Ester Segarra at the store on Thursday 28th February. Ester will be in conversation with Dayal Patterson of Cult Never Dies and signing copies of her book Ars Umbra.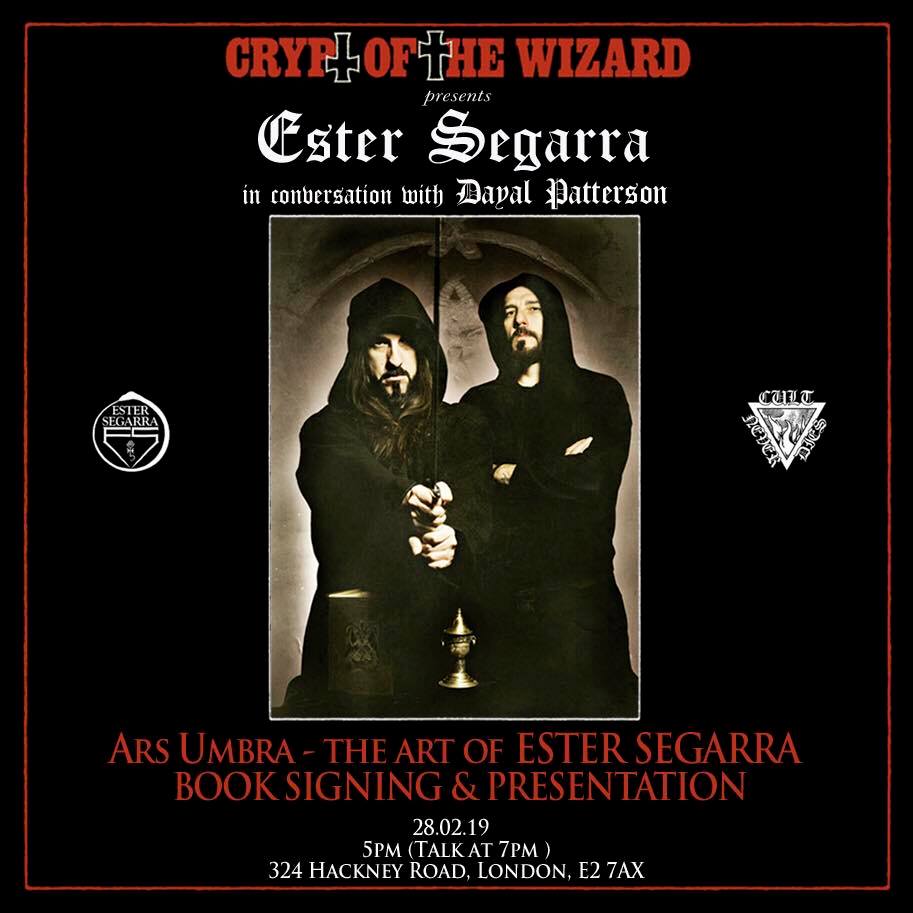 Through her lens, Ester has lifted the veil on extreme music's most notorious players and in turn become one of the most prolific and significant metal music photographers.
Having captured images of the likes of GHOST, WATAIN, ELECTRIC WIZARD, CATHEDRAL, MAYHEM, KATATONIA, PARADISE LOST, AT THE GATES, CARCASS, DARKTHRONE, ROTTING CHRIST, VENOM, ABBATH, TRIPTYKON, SHINING, BEHEMOTH and others, Ester has been granted unprecedented access to many of the bands she has worked with, allowing her a unique insight that is evident in the images she creates. Those photographs are now preserved in a book that is as much a historical document of a specific period in extreme music, as it is a piece of art in itself.
Ars Umbra is as essential a part of a music collection as the albums it sits alongside. Containing over 150 photographs, spanning over 100 bands – with accompanying texts written by the featured musicians, detailing the stories behind many of the pictures – Ars Umbra beautifully captures the energy of an important part of heavy metal history.
For more info head over to the Facebook event.