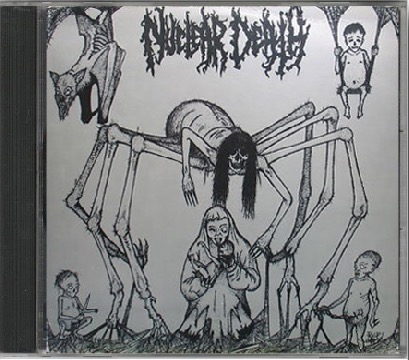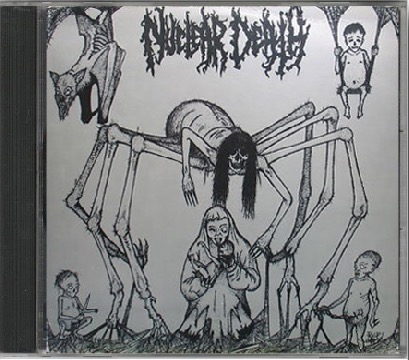 NUCLEAR DEATH – Bride of Insect / Demos Official CD (Restock)
£10.00
DARK SYMPHONIES is proud to re-issue the debut album "Bride of Insect" from Arizona cult Death metal act NUCLEAR DEATH! Also included are the "Wake Me When I'm Dead" and "Welcome to the Minds of the Morbid" demos.
Forged in 1986 in Phoenix, Arizona, Nuclear Death were one of the few bands in the genre with a female vocalist, Lori Bravo. Their style was compared to the likes of Impetigo, Blasphemy, Autopsy, Deceased, and Repulsion. Their first demo, Wake Me When I'm Dead, was released later that same year, receiving positive reviews from American and overseas zines. They were notable as at the time very few thrash metal artists had female singers. In 1991, the band released their more controversial work, entitled Carrion for Worm, which features vocals by Autopsy's Chris Reifert on two songs.
This ultimate CD edition features the original cover and layout as well as with classic flyers, exclusive band photos, classic interviews, new liner notes by bassist / vocalist Lori Bravo.
Additionally, a Japanese-style OBI-Strip will be included.
Sold Out