DEATHCULT – Pleading For Death-Choking On Life MLP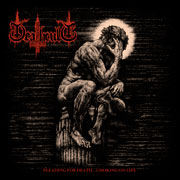 Deeply rooted in the entrails of Zürich´s most unknown corners, lurking shadows and fattening its entity with vice and perversion , crawls Deathcult. A specimen of stagnant death metal of the darkest and most unsophisticated habits, whose new poisonous snatch "Pleading For Death-Choking On Life", will be shortly released by Me Saco Un Records.
After the very first signs of evidence about its existence with their "MMXII" demo released on a limited run of 100 copies, this Swiss trident (featuring KzR of Bölzer and Witchchrist) unloads their decimation masterplan with this EP, which shall be followed later by their debut full lenght album, via Invictus production.
Listen to the advanced track:
KEVER – Eon Of Cycling Death MLP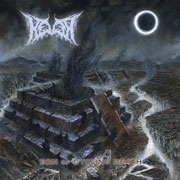 Dragged we were since the very first exposition and pretty much we are still at this point, by the enterprise of Kever's writing strengths and fluent skills: all in all and their whole as a one. It is not that easy to find bands capable of dominating all disciplines when comes to death metal, with such authority. It would be necessary to look circa twenty something years ago to find recordings of this nature: compositions, instrumental abilities, production, arrangements, equilibrium, intention and inspiration, side with each other, creating not another regular monthly release but one of those mini LPs, that absolutely won't and shouldn't pass unnoticed.
Listen to the advanced track:
BOTH RECORDS WILL BE OUT ON THE FIRST WEEK OF FEBRUARY.