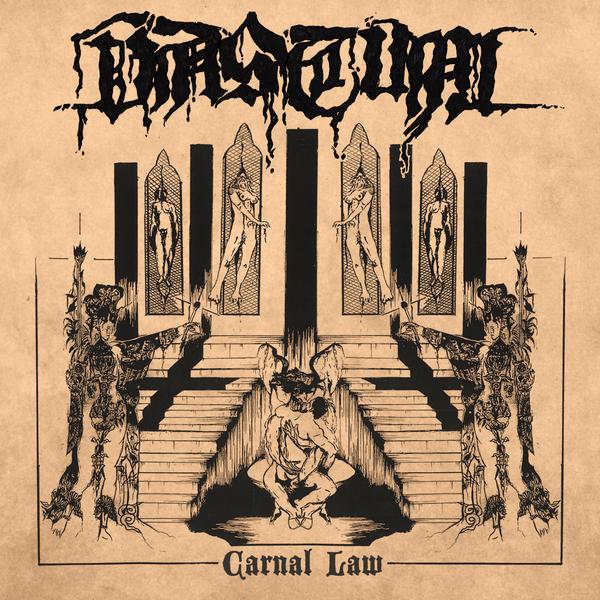 VASTUM – Carnal Law LP
Vastum's 2015 LP, 'Hole Below', set a horrifying new precedent for punishing but cerebral US Death Metal that echoed throughout the underground. While generally acknowledged to be the bands defining statement thus far, the earlier albums 'Carnal Law' & 'Patricidal Lust' are, in and of themselves, a testament to the bands mental and physical prowess from the very beginning.
'Carnal Law', the bands formidable debut was issued on vinyl by Deific Mourning / Contagion Releasing (CD on 20 Buck Spin) in 2011 in a one time limited version of 500 copies. Those disappeared and the album has since been unavailable on vinyl for the last 4 or 5 years. Until now that is as 20 Buck Spin presents 'Carnal Law' on vinyl once again, with a freshly punishing re-master courtesy of Brad Boatwright at Audiosiege.
Both the progressive and regressive elements that made 'Hole Below' such a heralded monument of Death Metal were evident already on 'Carnal Law'. Tasteful, recognizable lead work not unlike the virtuosity one notes in mid-period Death or Carcass appears throughout but never overwhelms the fetid odor of vice at the album's core. Like the paramount albums of the genre 'Carnal Law' makes its point quickly and resolutely, with viciousness and intent
In Stock