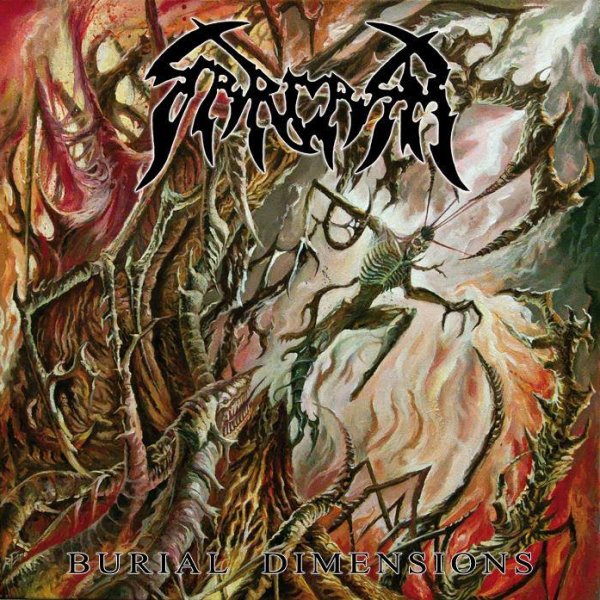 SARCARSM – Burial Dimensions Discography 2CD (Restock)
Much has been said and written about Swedish death metal in recent years. Many bands have seen an increase in popularity as newer fans embrace this style of death metal. Swedish death metal is predominantly known for its use of the HM-2 pedal using galloping riffs and sheer heaviness to throttle the listener. Sarcasm is a little different and focused on potent song-writing that may remind the listener of more black-tinged Swedish acts such as Darkified.
Dark Descent Records is honored to align itself with this very underrated (an often overused term that is correctly used here) and often overlooked early 90s Swedish death metal act out of Uppsala. The "Burial Dimensions" 2CD offers the COMPLETE works of Sarcasm including their unreleased 1994 album, "Burial Dimensions" for the first time on CD. In all 31 tracks are presented in this double disc spanning over three hours of dark, sinister death.
In Stock