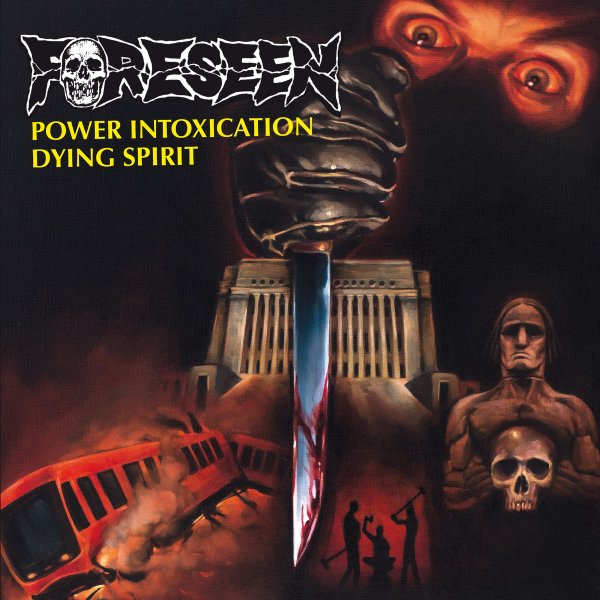 FORESEEN- Power Intoxication b/w Dying Spirit 7″
Finland's Finest Foremost Frashband Foreseen return after their crushing Helsinki Savagery LP with a two song 7" taking their metallic crossover style to new hardcore punk territory ala Cro Mags. Throbbing breakdowns and guitar screams punch through a cacophony of cymbals and snare rolls as drummer Mårten Gustafsson channels the precision blasting of legends like Phil 'Philthy Animal' Taylor and Dave Lombardo. All this plus a classic 80s heavy metal production. Their recent tours across the USA and Europe have only strengthened their abilities to deliver ornate punishment riff after riff. You'll be flipping this 7" until your needle breaks.
Each vinyl comes with a lacquered glossy sleeve with thumbcut and risographed insert like those 80s style heavy metal 7″s we know and love.
In Stock